It's Friday!!! I love Fridays. I don't even mind getting up in the morning on Fridays just because I know that in exactly 24 hours I will be warm and snuggly in my bed. Having something to look forward to rules.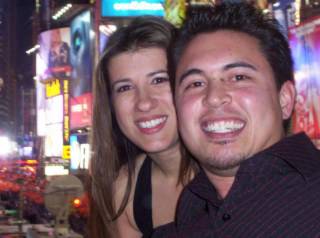 I wanted to send a big shout out to my freinds who are getting married this weekend. They are the cutest freakin' couple in the world. They took off to Hawaii this week & are doing it all alone. That's how my husband & I did it. We told our families that planning a wedding is just not right for us. We went to Kauai, found a wonderful wedding coordinator & got married barefoot on the beach. Just the two of us, the wedding coordinator, photographer & the priest. I would do it over again in a heartbeat.

I watched The Apprentice last night. I love that show! But really, don't you think the guys were SO set up to fail? A bunch of straight guys working with a designer to put together not only a fashion line but also a fashion show to some of the biggest names in fashion. It was all very predictable.